HAVE YOU SEEN THIS MAN?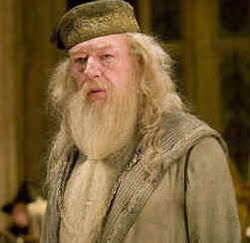 When Lucius Malfoy was appointed Headmaster in the wake of Dumbledore's mysterious absence, the students felt sure the latter would return to retake his rightful place. When Diagon Alley was attacked, the public speculated he might finally decide the time was right to claim the Minister of Magic's post. And when the Weasleys' home was burned to the ground, the Order waited for him to arrive with words of comfort and inspiration.

They're still waiting. And getting a little bit anxious. But then again, this is Dumbledore. He knows what he's doing.

Doesn't he? OMG!Harry Potter is an alternate universe RP on Greatest Journal, currently set during what would be Harry's sixth year. We're always looking for active, dedicated participants who enjoy plots leavened with a touch of crack, and who measure post quality by content rather than length. Although we've been going strong since 2005, few games make it easier for new players to jump in and find a place in the storyline, or help start their own.

While we can't say for certain when Dumbledore might return, McGonagall, Hagrid, members of the Weasley family, Aurors, and students who would have been part of Dumbledore's Army in canon are all very much needed in action as well. On the other side of the battle, we'd love to see an assortment of adult Death Eaters, Crabbe, Goyle, Theodore Nott, and students in other houses who might be sympathetic to the pureblood cause, or otherwise persuaded to assist.

This RP is rated PG-16; as we allow minors to join, all explicit posts must be friends-locked or taken off-site. We are both het and slash-friendly.



TAKEN CHARACTERS:RULES:APPLICATIONPLOT AND CHARACTER FAQ:TECHNICAL FAQ:TIMELINE